8 'You Had to Be There' Moments From SSU 2018
By: Sophie Maerowitz & Justin Joffe
May 10, 2018
While the 2018 Social Shake-Up in Atlanta was packed to the gills with social media case studies, workshops, panel discussions and keynotes, attendees and speakers shared more than a few unforgettable moments outside of the sessions themselves. Here's a photo recap of eight of the event's most FOMO-inducing moments to help you hold onto those memories—and get you excited for next year's Shake-Up, May 6-8 2019 in Atlanta.
Brian Fanzo (right), CEO of iSocialFanz, presenting the Robin Carey Connector award to Carmen Collins (left), senior social media and talent brand lead at Cisco. (The Award was named for the late Robin Carey, who first dreamed up the Social Shake-Up, and honors an individual who has demonstrated an unyielding desire to connect people.)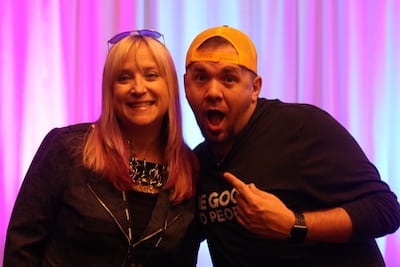 DJ OHSO getting the crowd moving and shaking all day long at networking breaks, cocktail receptions and throughout the event.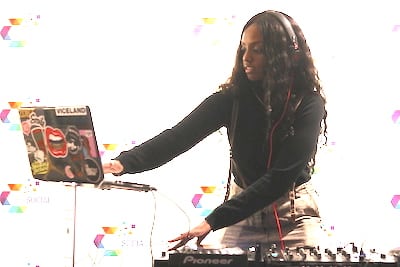 The Dutch Dine-Around, where Atlanta natives and out-of-towners alike got to know their fellow Shake-Up attendees over dinner and cocktails at local eateries.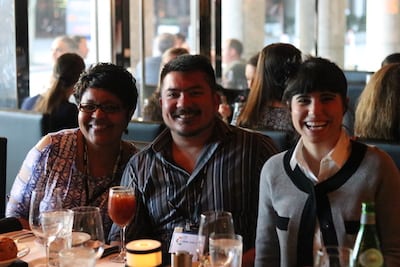 The Marriott Marquis elevators, which were reminiscent of a sci-fi movie. Nothing compares to the jaw-dropping ride and view down from the inside of the hotel (especially if you enjoy amusement park rides).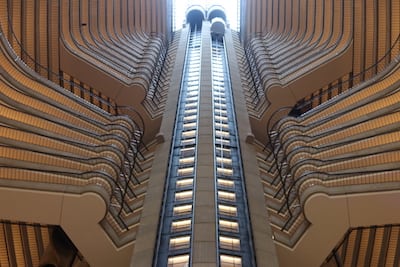 The Marquis Ballroom, adorned with rainbow lights and gumball machine centerpieces—which were filled with emoji gumballs.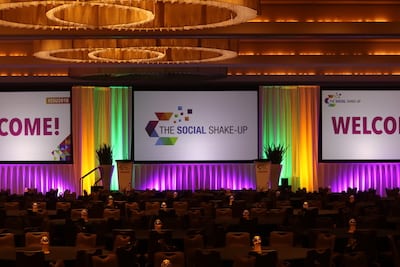 SSU 2018 speaker and Salvation Army ambassador Chris Strub signing copies of his book "Fight for Good: the Book: 25 States, 38 Days" chronicling a road trip that took a deep look at the Army's work in 25 states in just over a month.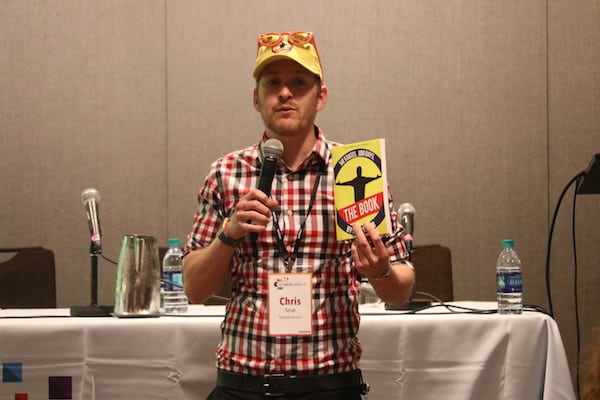 The sound-proofing selfies and podcasting antics of SSU 2018 speakers Allen Plummer (left), head of editorial and creative operations, Vanguard, and David Quinones (right), vice president, editorial and content at Miami-based digital agency RockOrange.
An impromptu drop-in from the cast of "Impractical Jokers."
Best part @social_shakeup so far? Being part of the filming of the new @truTVjokers movie! #ssu2018 pic.twitter.com/Bf2R0JCxc8

— Christine Delaney (@cdelaney_1231) May 9, 2018
See you next year, Social Shake-Up! (If you didn't make it this year, you can now register with reduced pre-sale rates for SSU 2019, May 6-8 at the Atlanta Marriott Marquis.)
Photos: @joffaloff
Commentary: @SophieMaerowitz