5 Communicators Give Their Take on the Decrease in Time Spent on Facebook
By: Samantha Wood
February 6, 2018
At the start of 2018, Facebook CEO Mark Zuckerberg announced that big changes are coming to Facebook's news feed—specifically, a de-emphasis of branded and publishers' content in news feeds—and we're already seeing the effects of some of those changes.
In a quarterly call with investors this week, Zuckerberg assured analysts that although users might spend less time on Facebook, the time spent will be more valuable, according to the New York Times, which reported that in the most recent financial quarter, Facebook users overall reduced the time they spent on the platform by roughly 50 million hours a day.
What remains to be seen is whether or not that decrease in time spent has translated into Facebook being more "valuable" for users, and what this will mean for brands and advertisers on the platform.
We recently spoke with five communicators to see if the decrease in time spent on Facebook, and the company's recent changes in its news feed algorithm, is cause for concern and augers a shift in their own content strategy.
Jacque Marianno, Digital Strategies Director, American Heart Association—Western States Affiliate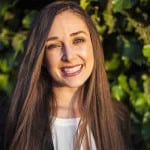 "I'm optimistic that the changes Facebook is making towards emphasizing meaningful content will have an overall benefit for users and businesses.
Facebook's tenacity to improve their product [is apparent], and though there has been a dip in daily usage I think Facebook is looking at a long-term strategy to regain and reengage customers. Facebook remains an incredibly cost-effective way for most businesses to reach their consumers. As the platform changes, which it does frequently, businesses need to continue to evaluate and adjust. Flexibility is necessary in your digital strategy.
Communicators who rely on Facebook should listen carefully to what Zuckerberg is telling us the platform will require. Remain a trustworthy voice for your followers and create content that inspires meaningful conversation. Also, watch the way in which people interact—are they moving to sharing stories and to messenger? Adjust your strategy accordingly."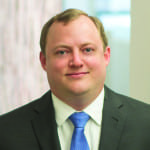 Ryan George, Assistant Vice President of Marketing & Communications, 1st Global
"I wouldn't worry too much about the short-term fluctuations in user engagement. Facebook has had a long history of making changes and its users not reacting well to them. But after a few weeks and months, they always end up in a stronger position.
Remember, Facebook is now a part of most Americans' daily life, just like brushing their teeth or making their bed. It will take more than this for big shifts in behavior to occur."
Carmen Collins, Social Media Lead, Cisco's Talent Brand
"Nothing changes for brands—not really. The Reachpocalypse happened years ago. It's been "pay to play" for a while, and you have to create good content—even sometimes pay to boost good content—and rely on ad spends for glossy marketing.
If the audience we are trying to reach is on Facebook, we're still posting on Facebook. But our strategy remains the same—based on the audience on Facebook, we still try to use content that we know will resonate with the people who are there. But strategies change all the time because audiences change all the time, and platforms change their features. For example, Facebook Live gets prioritized higher in the feed, and live video is highly consumed, so we've had a Facebook Live strategy for the last several months—for both reasons."
David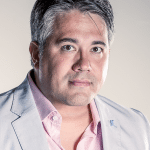 Quiñones, Vice President of Editorial and Content, RockOrange 
"The changes to the news feed really just boil down to content creators needing to be more clever and authentic: clever in finding actual human proxies to share their content, and authentic in building out networks of those people. The best stuff being published right now is spreading by word of mouth, listener-to-listener, reader-to-reader, but rarely brand-to-consumer. It's not advertising; not really. It's social. It's people."
Kara Hendrick, Manager of Global Digital Strategy, Velcro Companies
"Ultimately, Facebook is looking to improve the user-experience and community feel of its site—which is a fantastic thing for consumers, and one I feel is the right move for them—because if users don't want to be there, neither will brands. While Facebook may be taking a hit in the short term, it's important to remember the other social community they own—a little thing called Instagram. We could continue to see some neat opportunities evolve for brands to take part in there."
Follow Samantha: @samantha_c_wood