A Look at Certified Angus Beef's Sizzling Visual Storytelling
February 10, 2017
When it comes to visual storytelling, it certainly helps if your brand is associated with a product that literally makes people salivate. Such is the advantage enjoyed by Certified Angus Beef, LLC—but that doesn't mean the brand doesn't need brains and savvy strategy to succeed on social media.
Since Margaret Coleman, director of digital platforms with Certified Angus Beef, will be a featured speaker on the topic of Instagram at the PR News Digital Summit, Feb. 24 in Huntington Beach, California, we decided to take a look at a few posts from the brand's Instagram account to see how she and her team works their savory magic.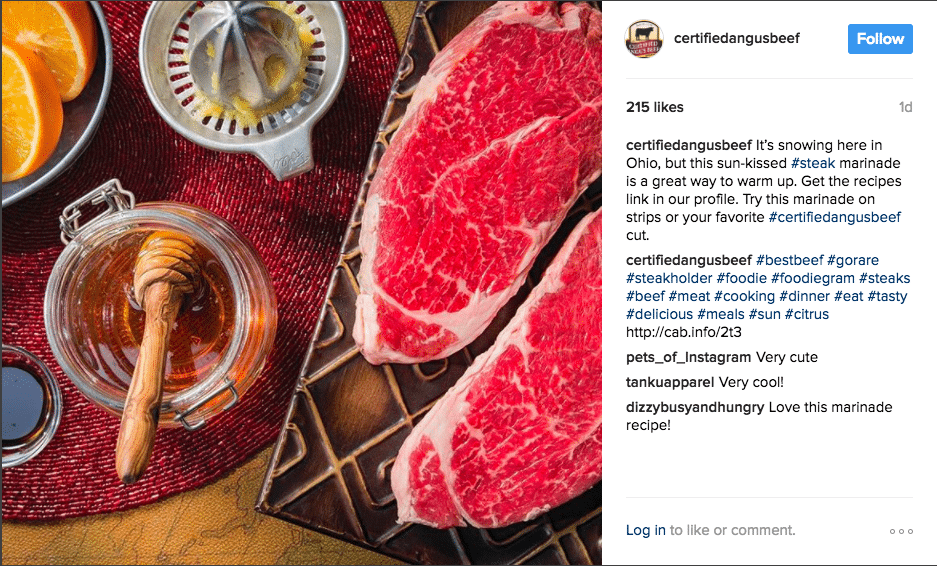 Above, we see an irresistible call to action laid out visually in an aspirational way: Even though the recipe in the link calls for frozen orange juice concentrate, we see fresh fruit and a manual juicer. And odds are if you use honey, you'll be squeezing it out of a bear-shaped plastic bottle, not using a wooden honey dipper—yet this presentation puts the viewer into the mindset of being the chef he or she wants to be.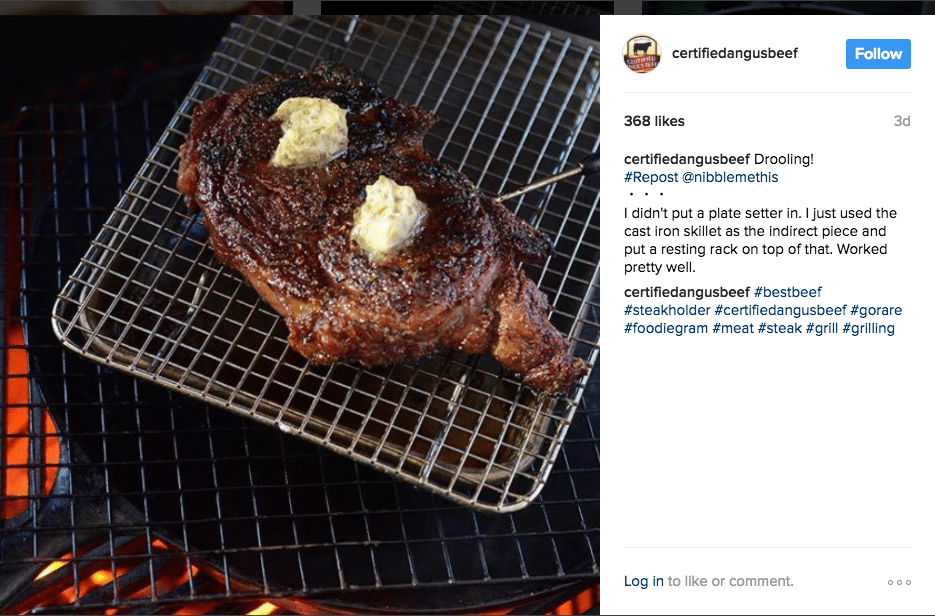 User-generated content both lends authenticity to your content and shows that you're in touch with your audience, part of the conversation rather than simply broadcasting your message into the void. As always, a smattering of hashtags is used—of particular interest is #gorare. Whether there's market research behind this or it's just natural intuition, Certified Angus Beef figures that people interested enough in beef to follow it on Instagram tend to prefer their cuts done rare, so although this hashtag could be seen as divisive, it's probably a safe gamble.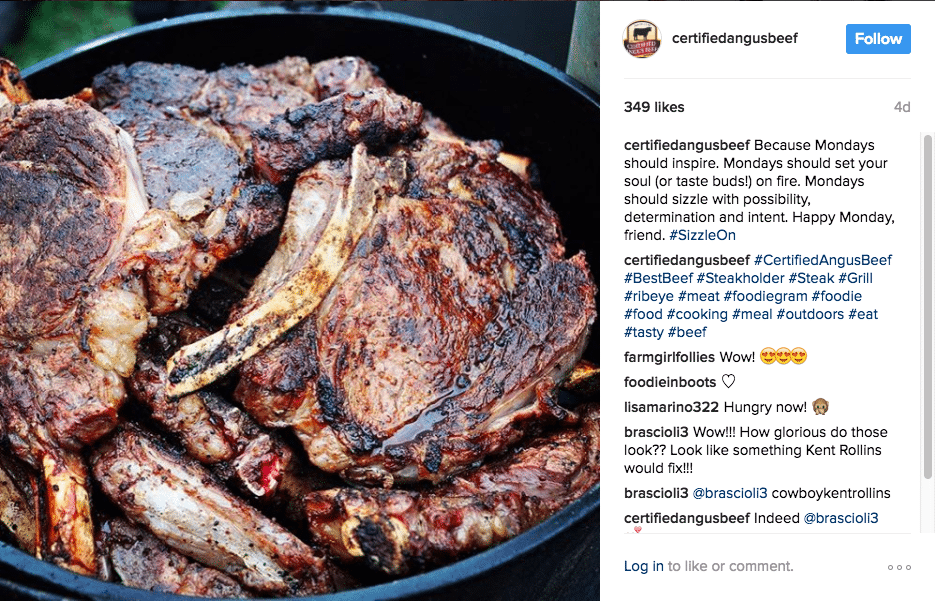 Sometimes the words matter as much as the picture. This bit of inspirational near-poetry is a shot of optimism at the start of a viewer's week, and puts grilled beef top of mind as people make their plans for the coming days. Note Certified Angus Beef's engagement in the comments section; it's always a thrill to be personally addressed by a brand you're a fan of.
Learn from Margaret Coleman and Certified Angus Beef, as well as Yelp, TOMS, Bill & Melinda Gates Foundation and many more, at the PR News Digital Summit.
Follow Ian on Twitter: @ianwright0101