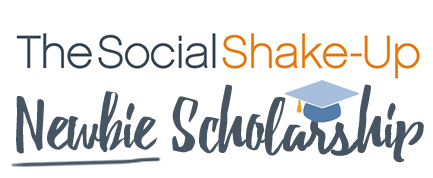 Apply by May 4 to win an All-Access Shaker Pass!
---
If you or someone you know is new to social media, marketing or public relations, then apply for The Social Shake-Up's Newbie Scholarship to get a FREE All-Access Pass to The Social Shake-Up Show on May 22-24 in Atlanta.
The nominee must have one year or less of experience in the field in order to qualify for the Newbie Scholarship. The winner will be announced on May 5, 2017 on Twitter and Facebook.
Deadline to Apply: Thursday, May 5, 2017
---