Manager, Social Media & Content
Coldwell Banker Real Estate LLC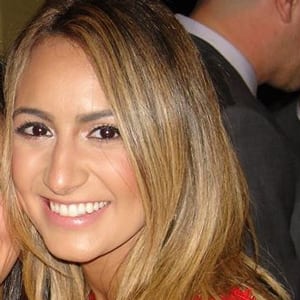 According to a colleague's ringing endorsement, Alexandra Filiaci epitomizes the ideal social media manager.
In 2017, with her leading the way, the Coldwell Banker brand had over 80 million consumer engagements across all of its owned channels. Filiaci also spearheaded a social media boot camp event for 50 key marketing managers from around the U.S., where she educated and brought in partners from companies like Facebook and LinkedIn.
Filiaci runs all of Coldwell's consumer social channels by herself and, internally, she oversees a Facebook group of 20,000 agents. She is also responsible for educating agents and managers on social media best practices.
"Her creativity, voice and organizational skills in a fast paced environment have made her a tour de force," observes a colleague. "Additionally, she has been crucial in being the first to rally the troops at corporate in social media crisis situations." Under Filiaci's watch, the brand was recognized as the top real estate company in social media, according to Real Deal.
Prior to assuming her current post, Filiaci was social media specialist at Coldwell Banker for just over two years. She is also a beauty writer for HobokenGirl.com, New Jersey's most popular lifestyle blog.  Her articles for that publication range from interviews with local beauty experts to reviews on services and locally created products. She is also a former beauty contributor for Bustle.