Director, Global Social Business & Digital Strategy
Dell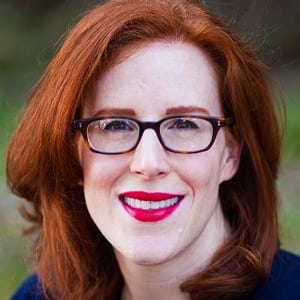 Alison Herzog is no stranger to high profile projects: She recently guided Dell through the largest tech acquisition in history.
During that time, she teamed up with Altimeter and led an original project to develop the first social architecture to facilitate organization and business impact for a large B2C and B2B brand during a period of widespread transition.
Following the acquisition, Dell developed a Chief Customer Office, with a goal of "becoming a central point of strategy for how social business is done at Dell and how it can change the business," according to Herzog's colleague.
Herzog then developed a cross-organizational Social Business Council to bring the various areas of Dell together—an effort that has already resulted in big changes for the business.
In the last year, Herzog's team has grown significantly, "beginning with one mandate and ending the year with a refreshed one, all without blinking and always with optimism and a focus on what creates meaningful change," a colleague observed. "Alison's team and her extended social family are changing the way people think about social selling, and ensuring it really does come down to relationships and delivering to what is needed and promised. She is someone who cares about making a difference."