Global Head of Editorial and Content Marketing
SAP Hybris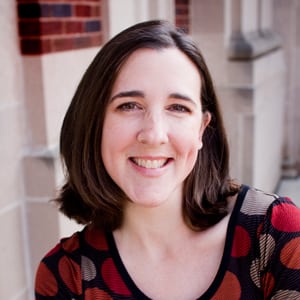 With Amy Hatch steering the ship, the SAP Hybris-powered site The Future of Customer Engagement and Commerce saw 25% year-over-year organic growth in 2017, and a bounce rate of under 7%. In addition, it saw 95% of the site's total archive—over 900 pieces of content—consumed on a monthly basis.
Hatch is the founding editor of The Future of Customer Engagement and Commerce, and there she has designed a hybrid platform where thought leadership, analytics and demand generation strategies converge to power powerful engagement and vigorous organic growth.
The site has a 2.4% conversion rate to the SAP Hybris brand site, hybris.com, supporting both awareness and demand-generation efforts.
"Amy specializes in the creation and curation of first-run, high-quality thought leadership that drives awareness of SAP Hybris as a leader in enterprise solutions for the front office," observed a colleague.