Product Marketing Manager
Survios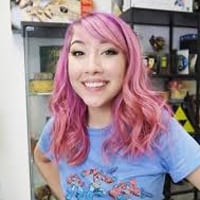 As the product marketing manager at virtual reality company Survios, Amy Pantea created significant buzz and record-smashing sales for the VR game "Raw Data."
Pantea orchestrated an influencer campaign that resulted in $1 million in under a month and the number one spot on Steam's Top Seller's List.
The program sought to establish "VR evangelists" by giving influencers what they needed to promote the brand and gameplay. Survios provided the gaming influencers around-the-clock access to a VR media room in Los Angeles, free VR games and sponsored hardware.
The opportunity enticed popular gaming influencers, totaling millions of subscribers such as Node, jack septiceye2, Smosh Games, Game Theorists, Geek and Sundry and many more.
As a result, the effort delivered organic livestream opportunities and YouTube videos of gameplay techniques and chats around the effect of VR, resulting in thousands of comments.
Pantea is at the forefront of the VR community for women and makes her impact known through a number of speaking events, including WIGI, Wonder Women Tech and Pioneer Women in VR.
She also continues to accompany Survios's VR game "Sprint Vector" to conferences and locations around the globe, such as E3, GDC, PAX West, PAX South and YouTube Studios.
Prior to her current position, which she has had since July 2017, Pantea was a marketing coordinator for Survios for just under a year. The Arizona State grad also previously worked for a PR firm.