Chief Marketing & Communications Officer
HP Inc.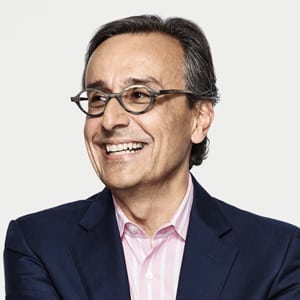 Antonio Lucio is a strong believer in practicing what you preach. That's why he invests time in establishing a strong presence on social media.
"How can I stand in front of my global team and tell them to have a deep understanding of digital and social if I can't demonstrate some individual competency in that area?" asks Lucio.
With more than a quarter of a century in global marketing and brand experience, Lucio, as one colleague noted, "is a rare breed of marketer who focuses on 'walking' rather than 'talking.'"
In fact, Lucio was an early adaptor of Twitter as a key social platform. He joined in 2010 and now has over 37,000 followers. He has since tweeted over 5,300 times.
Lucio used his social media platforms to highlight HP's 'Reinvent Mindsets' campaign. That effort emphasizes the effect of unconscious bias and spotlights HP as an inclusive workplace whose only standard when hiring is talent.
He also recently teamed up with other global marketers, utilizing Twitter to express the need for diversity in the industry via thorough measurement, and supporting women mainstage keynoters at CES, which led to an all-female CES track that included an event hosted by Twitter.