Social Media Manager
Adams & Knight, Inc.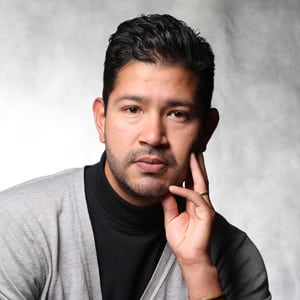 Connecticut is a gem of a destination, loaded with history and culture—and Edgardo Rossetti has been hard at work helping people realize that the Constitution State is "Still Revolutionary."
For over two years, Rossetti has led the effort to help his agency's clients at the Connecticut Office of Tourism expand recognition of the state as a travel destination, especially for brief, getaway trips for folks in nearby spots like New York, New Jersey, Massachusetts and even residents of Connecticut.
Rossetti has tested a number of social media platforms, integrated findings and crafted a strategy using original, third-party and user-generated content across platforms like Facebook, Instagram, Pinterest and Twitter.
Those efforts are paying off. "His daily, almost non-stop management, follow-through, insight and determined quest to find the most appealing images and craft the most enticing posts not only exploits the social media algorithms for each platform," said an associate, "but also inspires and drives targets to learn more about both well-known and hidden destination spots around the state."
Rossetti has immensely exceeded the set KPIs for this effort, garnering a 1,088% jump in overall social media impressions, while engagement has risen by 903% with a 2,505% increase in click-throughs to the client's website.
According to Arrivalist, which measures impact of social media interactions, the @VisitConnecticut Facebook page/posts as well as its website were two key drivers of actual visitation to the Nutmeg State. In 2017, the Instagram account @CTvisit was described as "The Instagram account that makes Connecticut look like a wonderland" and was featured in CrowdRiff's rundown of the "10 Destinations Winning at Visual Influence on Instagram."