Director, Global Social Media
CompTIA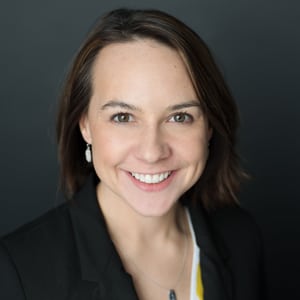 Described as "the voice and face of CompTIA" around the globe, Kelly Stone has turned social media into an important part of the brand's continued growth. The director of global social media for CompTIA, Stone trains and counsels partners and assorted stakeholders regarding best practices—and social media fixes to possible problems.
In just three short years, she has taken social media at CompTIA from an afterthought to a driver of continued growth. Recently, she used her social media acumen to raise funds for those affected by the devastating 2017 hurricane season. With a budget of less than $1,000, Stone's social-centric approach fetched over $75,000—$78,635.02 to be exact—from 758 donors in a little over a month.
With CompTIA matching the donations two to one, the resulting total was almost $236,000 for Heart to Heart International, which is an esteemed disaster relief organization.