Project Consultant
APCO Worldwide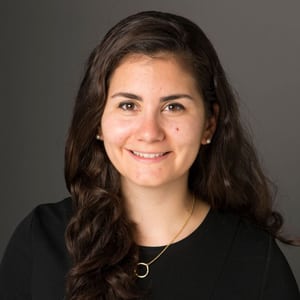 Madeline Monaco has only worked at APCO Worldwide since July 2017, but she has made such an impression and impact that clients have asked for her by name.
When the team secured work for the International Copper Association (ICA), the client's principal project was an event that was a mere four weeks away.
Monaco sprang into action, performing a variety of tasks, including developing flights, informing ad targeting for social media ads and circulating that information for another contractor.
Monaco organized, developed and created content flights around this crucial event, which resulted in doubled month-to-month engagement numbers and increased share of voice.
Research-based paid distribution plans and production of digestible and engaging custom assets in a tight timeline were also part of her efforts.
"Madeline Monaco is a master content strategist," said APCO's global head of digital strategy. "She has run our content flight programs with the International Copper Association which have set new standards for social content within their organization."
The client later asked for Monaco by name to assist them with setting up their Slack channel internally—and she had only been at APCO for a few months at that point in time.
She set up social media best practices, executed changes to the client's Facebook targeting and made sure that the clients comprehended the team's recommendations.
When all was said and done, Monaco's less than six-month tenure with the client led to a jump in the number of people working on the account—from a five-person team to several work streams across four continents across the APCO network. All ICA communications efforts in 2018 will pass through APCO.