Supervisor, Content and Communications Planning
Hydro Ottawa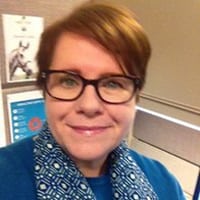 Thanks to Marie-Christine Boucher's watershed work as supervisor of content and communications planning, Hydro Ottawa has seen followers spike across its social channels.
The electricity distribution company based in the Canadian capital has seen its followers surge significantly across the social media landscape. On Twitter, the number has jumped from 10,825 to 15,805 followers (an increase of 46%); on LinkedIn, followers have leaped from 2,487 to 4,773 (an increase of 92%); and on Facebook, the number of followers surged from 710 to 3,048 fans (a whopping 329% increase).
In addition to being in charge of Hydro Ottawa's social media efforts, which includes analyzing data and trends and crafting engaging social content on a daily basis, Boucher also takes the lead on community outreach activities for the utility.
Boucher's work means that Hydro Ottawa remains top of mind as a company that cares about its customers and the community it serves.
The overall results have been award-winning work from Boucher and her team, including the Expanding Excellence Award for Innovation in Digital Customer Engagement (May 2017); CS Week  2017 Gold Quill Awards (Marketing, Advertising and Brand Communication category) in April 2017; and earning International Association of Business Communicators (IABC) 2017 Communications Excellence Award, March 2017.
Boucher began working at Hydro Ottawa in September 2015 as supervisor, media and public affairs. In November 2016, she was given her current title of supervisor, content and communications planning.