Social Media Strategist
American Association of Critical Care Nurses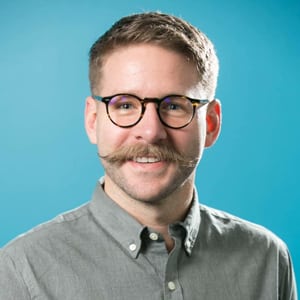 Mike Goldys began working at the American Association of Critical Care Nurses (AACN) in February 2017 and has made a huge impact in a little over a year.
He not only increased AACN's total social media community by 25% (24,600) in only 11 months, but also developed a strategy for the organization's Instagram feed, which grew by 373% (2,900) over just 10 months.
He is continuously analyzing performance and optimizing on a platform-specific level, which has led to noticeably higher LinkedIn engagement.
For the AACN, it is crucial to have an outstanding online community for nurses to share their thoughts and feelings, and to revel in accolades and share recognition. With Goldys at the helm, and because of his strategic efforts and the work of his social media team, that's exactly what the AACN's social media existence has become.
Since coming onboard, Goldys has started an AACN social media content calendar for monthly planning, creation and organization of posts for approval across all necessary stakeholders; crafted social media guidelines for AACN Board Members and others; and formulated a detailed social media analytics report that allows continuous optimization of AACN social media strategy.
"He kept a constant pulse on both platform and post-level performance, ongoing changes in the social media space and engagement trends unique to the nurse community," observed a colleague. "Mike was able to continuously build a thriving social media community through his understanding, dedication and enthusiasm around strategy and our organization's mission."