Director of Public Relations
Lincoln Memorial University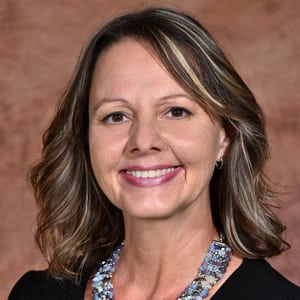 Nikki Lockhart arrived on campus at Lincoln Memorial University in 2016. In just a year a half, its Facebook page likes spiked 34% and reach by 51% thanks to her efforts, prompting an astounding response from alumni and the community.
Lockhart first came to Lincoln as its director of social media, concocting a social media blueprint for the quickly growing Lincoln Memorial, which is recognized for its superb undergraduate nursing and teaching programs (and has added programs in other areas such as medicine, vet and law).
Lockhart scoped out the LMU social landscape and saw a range of digital channels—including more than 50 Facebook pages, 30 twitter accounts and an increasing number of Instagram accounts. Utilizing her background in journalism and marketing, she pinpointed the strongest accounts and the quality content already produced. From there, she zeroed in on a strategy to grow the main LMU Facebook page.
After determining that the most engaging posts involved campus photos, Lockhart began utilizing her own photos to capture images around the Harrogate, TN campus and drive engagement with the Lincoln community.