Social Media/Web Specialist
The Port Authority of New York and New Jersey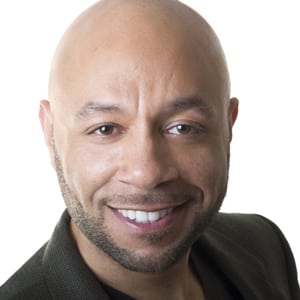 Russell Jordan is a social media specialist for the Port Authority of New York and New Jersey. Since his start there in 2014, he has orchestrated the full integration of the Port Authority's many social media accounts related to the agency's wide range of assets, including the George Washington Bridge, the Lincoln and Holland Tunnels, the PATH train system, and the JFK and Newark International airports. In his role, Jordan is engaging and tireless as he replies to customer comments, emergency situations and service issues.
Jordan is also an award-winning actor. He garnered an Outstanding Actor in a Staged Reading Award from the Planet Connections Theater Festivity in 2013, and a year later earned their Outstanding Supporting Actor in a Musical or Play with Music Award. He also has a number of onscreen credits, including appearances on the CBS police drama "Blue Bloods," the ABC drama "Black Box" and the web series "Anyone But Me."
Jordan has a bachelor's degree in Speech Communications with a concentration in Theater from York College of City University of New York.