5 SEO Metrics You Can't Afford to Ignore
By: Alex Shultz, SureOak
October 14, 2019
As you probably know, search engine optimization is a technical term to describe what people do to help a website rank on search engines like Google.
Before I dive into today's topic, let me first share a few statistics in case you don't believe in SEO:
SEO is an $80 billion industry, and that number continues to grow each year. More and more businesses are heavily investing in SEO for organic results.
On average, more than half of website traffic comes from organic search.
81% of online shoppers conduct online research before buying. And where's the best place to do that? You guessed it—Google.
In short: If it's done right, SEO can improve both the quantity and the quality of your web traffic.
SEO usually plays off of social marketing quite well, too. When used cohesively, you can build a powerful, integrated marketing campaign that produces data-driven results.
If you recently started an SEO campaign, you'll need a way to track the performance—and success—of your work. But which analytics are the most important to track?
Here are five SEO metrics you simply can't afford to ignore.
1.   Organic Traffic
Organic traffic is one of the primary results of optimizing your website for search engines. The higher your organic traffic, the better your website is performing in Google's rankings.
The primary goal of investing in SEO is to see this number go up, especially for your desired keywords. Hence, keeping an eye on this metric is super important.
There are several tools to measure this metric, but the most accurate and reliable one is Google Analytics. Here's a Google Analytics screenshot of a currently inactive site: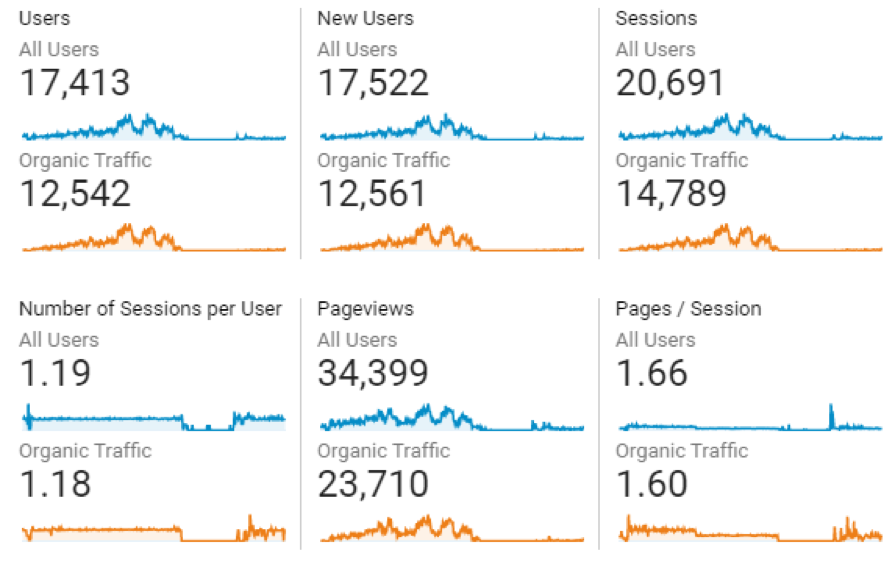 2.   Bounce Rate
Another crucial metric is your bounce rate. Tracked in Google Analytics, your bounce rate is a user experience factor, making it an important metric for SEO.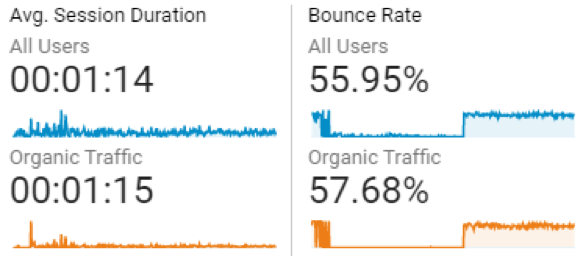 Bounce rate is the percentage of visitors to a particular website who navigate away from the site after viewing only one page.
A lower bounce rate means a better user experience, and thus, the better your search rankings will be. Tracking this metric gives you an idea of what pages your visitors don't find helpful, and how you can improve your website.
3.   SEO Score
Now, this is something you won't find in Google Analytics.
SEO score, as you might have guessed, is a rating/score that displays how well-optimized your site is from the search engine perspective.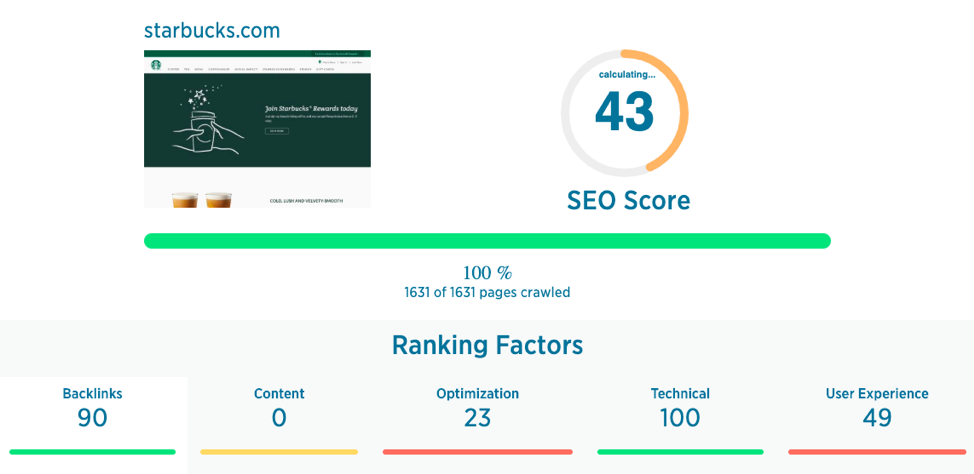 Looks like Starbucks has some work to do!
At SureOak, we've developed our own SEO checker to check your site's score. To use it, simply plug in your domain and click the button. The engine will scan your entire website, give you a score based on your performance and offer you personalized tips on how to improve your website for search traffic.
Pretty cool, right?
4.   Domain Authority
Another metric essential to your SEO is your Domain Authority.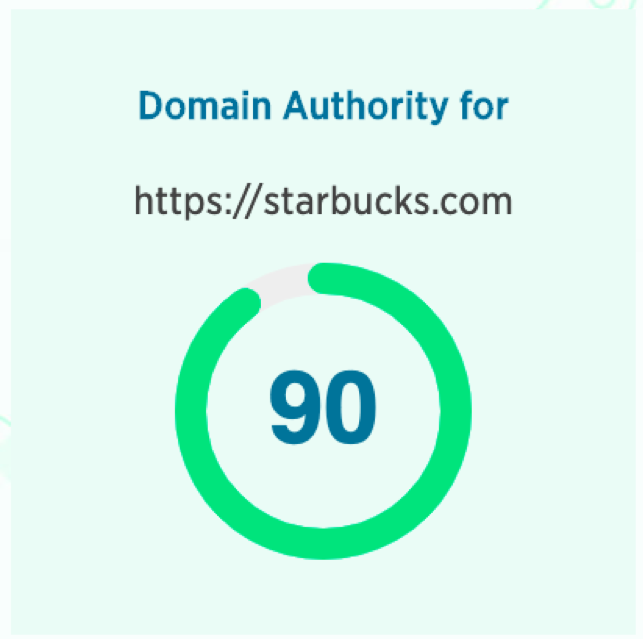 In a nutshell, this number shows how reliable/authoritative your site looks to search engines. It's a metric calculated based on factors related to your backlinks—other websites that link to your articles. Keeping this number higher than your competitors' usually means that you'll rank higher than them.
You can check your DA with our tool.
5.   CTR
The final SEO metric you can't afford to ignore is your click-through rate.
Your organic click-through rate is calculated based on the users that clicked on your search result, compared to the number of people who saw it. You can track it in Google Analytics.

This number is a vital SEO factor that can be significantly improved by changing the title and meta description of the page—that's the stuff that shows up in the search results.
Alex Shultz is a consultant at SureOak, an SEO agency helping businesses convert organic traffic into leads and sales. Gravatar: https://en.gravatar.com/alexsureoak