How to Optimize Your Social Content by Generation [INFOGRAPHIC]
By: Seth Arenstein
December 28, 2018
We know segmentation works. Determining to segment your content by age is the easy part; however, identifying the channels and content types for those age groups takes a little more research.
Luckily the folks at koeppeldirect, a direct response television advertising agency, has actually done that research and created an infographic that shows you the social media platform where each generation (Baby Boomers, Gen-X, Millennials and Gen-Z) spends most of its time as well as the types of content they most enjoy consuming. For example, 57 percent of the country's 74 million Baby Boomers (1946-64) use social media, 67 percent own smartphones and Facebook is their favorite platform.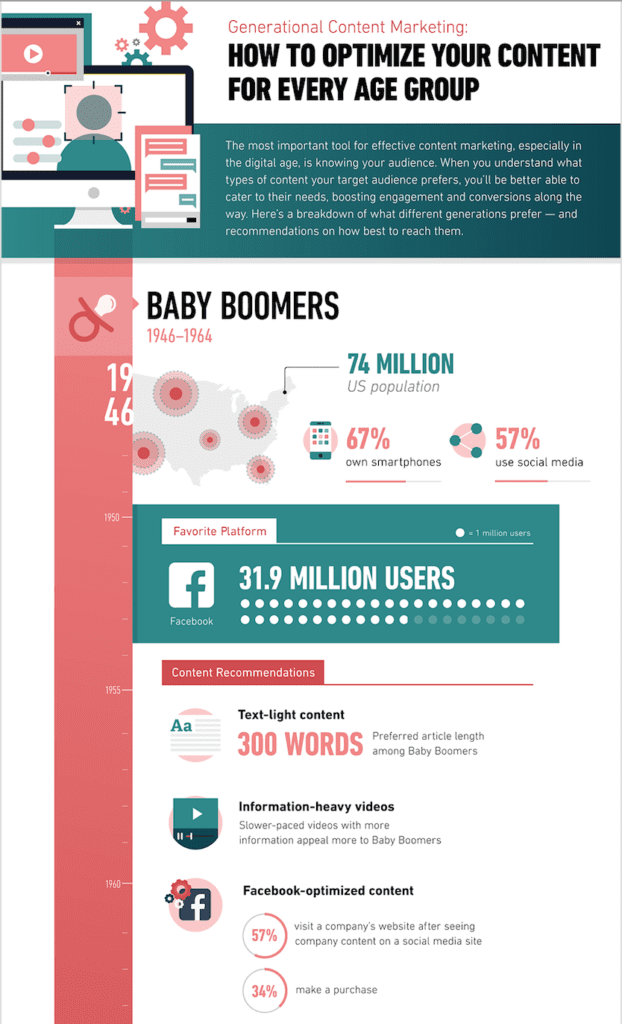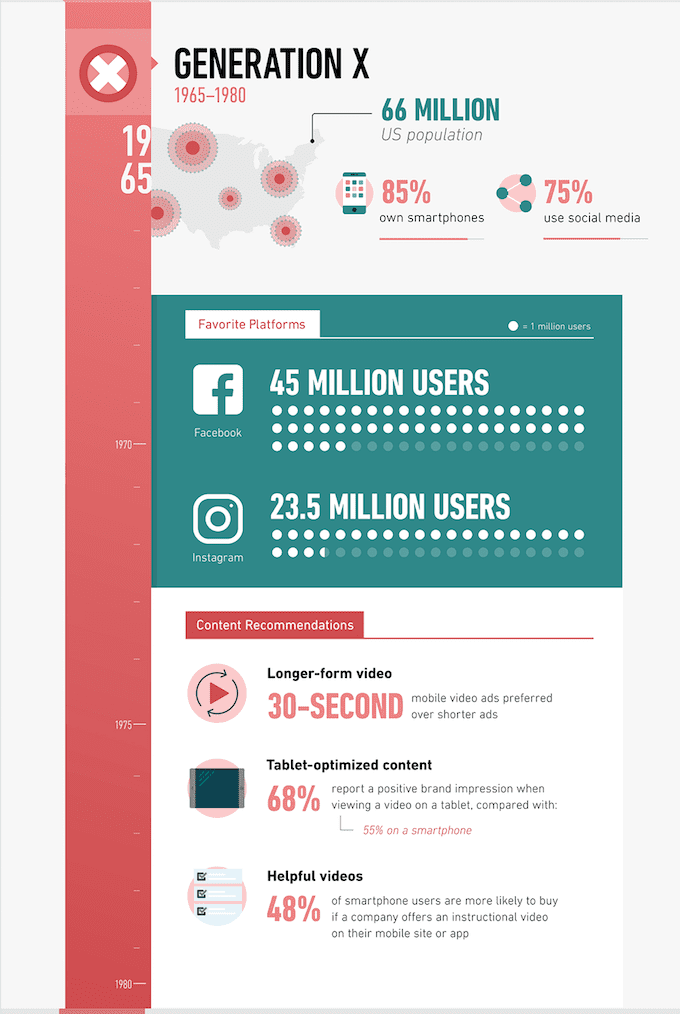 Yet 95 percent of the country's 60 million Generation Z-ers (1997-2012) have access to smartphones. There's no data provided here about this group's use of social media, but you have to assume it's far more than the Baby Boomers' 67 percent.  This is the first generation to grow up with social media. A 2018 Pew Research Center study finds 45 percent of teens say they are online "almost constantly."
The implications for content creators seem clear. Target Baby Boomers on Facebook with articles of about 300 words and slower-moving videos. To attract Gen-Z's members where they live means heading to Instagram and Snapchat. In addition, 94 percent of them like content that's socially conscious and 85 percent prefer video marketing.
Follow Seth: @skarenstein