Director at Y Digital
Brigham Young University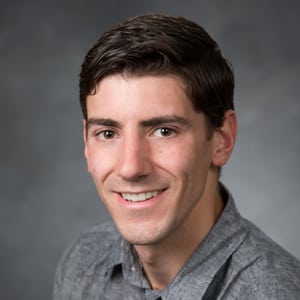 Adam Durfee is transforming the academic experience for college students going into the digital communications field.
Durfee left his job in April 2017 as the VP of social media marketing at an agency on the West Coast to return to his alma mater, Brigham Young University (BYU), to launch a social media marketing major.
Students who major in social media marketing take classes at BYU, but also have an opportunity to work in a real agency. That's because Durfee also started a new, student-run agency as an on-campus experience called Y Digital.
Under Durfee's mentorship, students have been invited to work in the agency to gain experience in their major.
But it had to be self-funded. With that in mind, Durfee began raising funds and selling the student startup to companies he came in contact with.
The agency opened it doors in June 2017 and immediately began working on projects with students. The agency has already finished social media projects for a number of well-known companies and brands, including Marriott International, Mountain Dew, NASCAR, Major League Baseball and the PGA Tour.
Under Durfee's supervision, students have concluded projects in social listening, analytics, community management and social media promotion. One project in particular showed an eight times return on ad spend, leading the Fortune 500 company to re-hire the BYU students for another project.
"My agency and classroom education is designed to produce all of tomorrow's superstars in social media by providing a mix of classroom and real-world/client experience," says Durfee.