President
The Aging Experience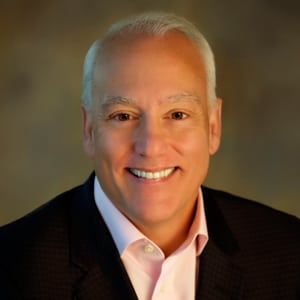 Anthony Cirillo has been called innovative, inventive, original and resourceful. All of these characteristics were on full display when he helped start the patient experience movement with his article "The Chief Experience Officer."
Cirillo has a unique ability that enables him to connect the dots in healthcare—that's why CEOs retain him for big picture thinking. He has been the mind behind several original products and services in his industry.
Cirillo's influence is spread through a network of over 60,000 people by way of his website and blog; social followers on sites like Facebook, Twitter and Instagram; his LinkedIn contacts; not to mention guest writing, a newsletter list and a podcast.
Cirillio is a fellow of the American College of Healthcare Executives and earned his master's degree from the University of Pennsylvania. His clients have included a wide variety of businesses and have ranged from the Cleveland Clinic and Unisys to the King Faisal Hospital in Jeddah, Saudi Arabia, as well as Carolinas Health Care, Novant Health, Wall Street startups and more.
Cirillo brings his healthcare knowledge and deep passion for elders to clients, acting as a conduit in reaching the boomer, caregiver and senior audience with their products and services. A keynote speaker and company spokesperson, he uses his performance skills to connect with audiences. And as a visible media expert on shows like "The Charlotte Today," he continues to grow his network of influence on behalf of clients.