CEO and Co-Founder
Tangerine Lab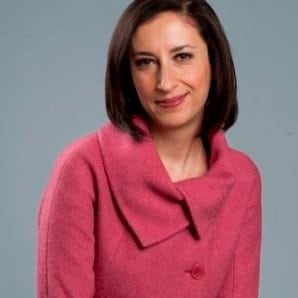 Banafsheh is the CEO and cofounder of Tangerine Lab, a customer and brand experience agency that employs design thinking and service design frameworks to deliver differentiated customer experiences for new and existing brands, products and services as well as other customer impacting business challenges. Tangerine Lab's diverse and global client base includes organizations such as Public Broadcasting System, World Bank Innovation Lab, Verizon Wireless, W Hotels, FINCA International, Catholic Charities, Office National de Nutrition de Madagascar and Cool Planet.
Prior to founding Tangerine Lab, Banafsheh held executive leadership roles, leading innovative product and customer experience strategies, sales and channel strategy, CRM as well as other customer-centric initiatives at brands such as MCI, Nextel, Sprint, Nasdaq and the American Red Cross.
Banafsheh is a sought after speaker on the conference circuit and a nationally recognized subject matter expert on customer experience strategy.