Social Media Manager, Talent Brand
Cisco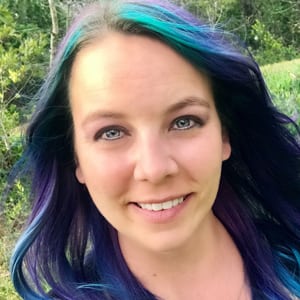 Casie Shimansky is the mastermind behind the successful @WeAreCisco Instagram strategy, which has experienced impressive organic growth—reaching over 21,000 followers who are highly engaged.
The channel also has engagement rates that are sometimes three to five times more than industry standards—making Instagram one of Cisco Talent Brand team's most-engaging channels.
With the inclusion of Instagram Stories, Albums, Stories Highlights and Instagram Live, Shimansky has more tools in her toolbox to continue to make personal connections with talent—staying true to her company's mission—by innovating within each of these elements to continue to convey the WeAreCisco story.
For each Instagram platform, Shimansky has designed a dedicated strategy, content calendar and employee-ambassador training, resulting in a connected world that appeals to possible talent and invites them to see from the perspective of employees why Cisco is a great place to work.
Shimansky has also conceived a pair of hand selected Instagram ambassador groups. The WeAreCisco Shutterbugs, for example, is centered on photography as well as Instagram Stories. There are close to 50 employees within these two groups and Shimansky takes care of the logistics, which can be chaotic, with her equating it to what NASA mission control must feel like.