Executive Director of Corporate Communications
Cleveland Clinic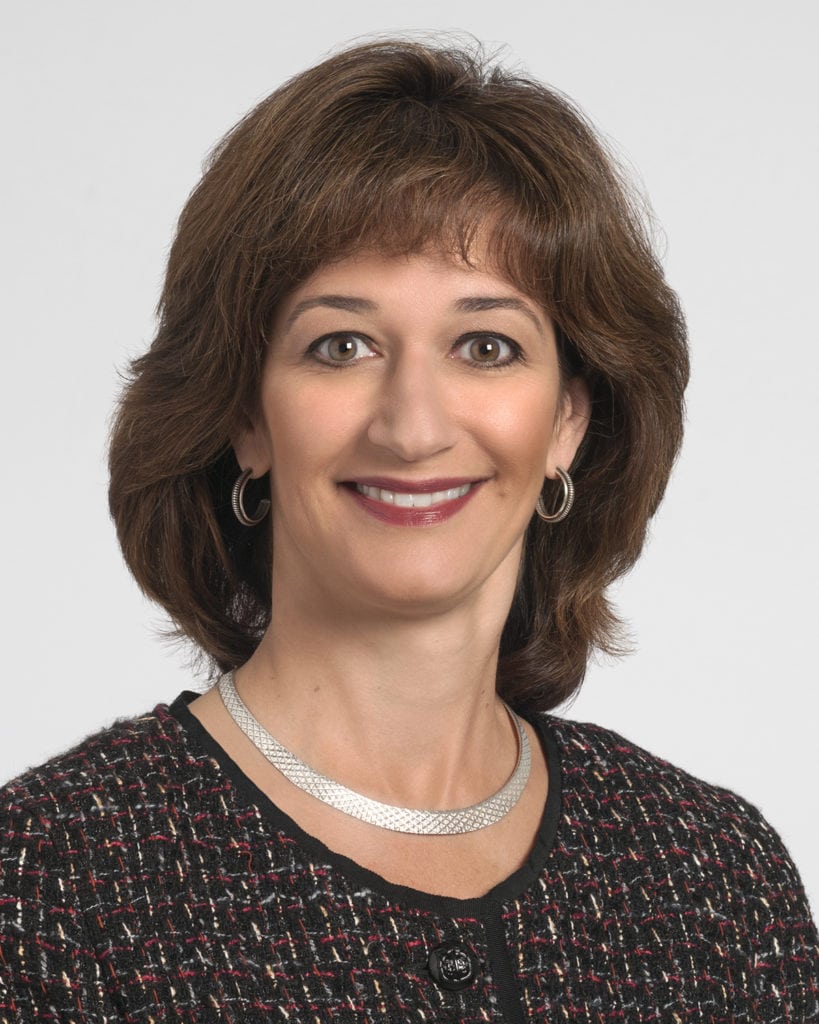 Eileen M. Sheil, MPA, is the executive director of corporate communications for the Cleveland Clinic, one of the largest academic medical centers in the United States. Eileen oversees internal and external strategic communications, crisis and issues management, media relations and serves as the chief spokesperson for the health system locally, nationally and internationally.
Eileen's expertise is in crisis communications and is a part of the executive leadership team. She is intimately involved in protecting and promoting the reputation of the Cleveland Clinic and highlighting the clinical, institutional and business priorities of the organization. She also serves as a voting member of the Innovation Management & Conflict of Interest Committee.
In 2009, President Barack Obama visited the Cleveland Clinic, and Eileen and her team developed an aggressive media strategy that positioned the organization as a model of healthcare for future. Those efforts and in-depth coverage brought the Clinic into an international spotlight and gained the health system the most extensive media coverage in its history. To this day, Cleveland Clinic continues to be a strong media source for healthcare thought leadership.
Cleveland Clinic also gained international attention when it announced the first near-total face transplant in the nation and the most complex at the time in the world. In addition, media coverage obtained by the corporate communications office is the leading source of national awareness to the general public and a key factor in driving patient volume to the hospital. In November 2014, through a grant by the Department of Defense, Cleveland Clinic completed its second face transplant.
As Ohio's second largest employer with approximately 50,000 employees across Northeast Ohio, Florida, Nevada, Canada and Abu Dhabi in the United Arab Emirates, the communication team is also responsible for employee and physician communication that drives employee engagement, behavioral and cultural changes, and leadership communication down to the frontline employees.
Eileen has worked in communications for 25 years, with the vast majority of it in healthcare. She has extensive experience in health policy, crisis communication and issues management. Prior to coming to the Cleveland Clinic, she worked in Ohio for Kaiser Permanente. She earned her bachelor's degree in journalism from Ohio University and a master's degree in public administration from Cleveland State University.
Eileen is also a guest columnist for PRWeek's online publication and is a faculty member of the Cleveland Clinic Sampson Global Leadership Academy that attracts executive participants from countries across the globe. She also is a member of the Arthur Page Society and a member of the nonprofit group of the International Association of Measurement and Evaluation of Communication (AMEC).
Eileen and her husband, Bill, an attorney and investigative journalist, have two children and live in a suburb of Cleveland, Ohio.