Director of Social Media & Digital Marketing
Career Artist Management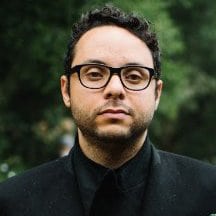 With Freddie Morris overseeing the effort, Maroon 5's album rollout campaign on Snapchat was a success.
Morris' work for the band included crafting Snapchat lenses for the campaign, announcing the album on Snap and helping publicize the first-ever Snapchat music video. The success of the campaign has propelled the band's new album to new heights in the social sphere.
Morris also worked with Maroon 5 to develop their own social media video sharing platform with Vivoom to help promote the last two campaigns for the band's new album. These efforts have led to Morris being featured in publications like Forbes and Billboard.
Besides Maroon 5, Morris works with a bevy of well-known artists. He has been in charge of digital and social media strategy and campaigns for artists including Miguel, Robin Thicke, Big Boi, Chromeo. He has also previously worked with Sara Bareilles, Gavin DeGraw, Pitbull, Barenaked Ladies, A$AP Rocky, Juicy J and more.
Morris has also led or been instrumental in launching campaigns that have resulted in five top 20 albums, and that includes a trio of number one albums, including Robin Thicke's 'Blurred Lines," Breaking Benjamin's 'Dark Before Dawn' and Maroon 5's 'V," as well as recent top 10 records such as Maroon 5's 'Red Pill Blues' and Miguel's 'War & Leisure.'
Morris also helped lift Maroon 5's Facebook numbers, nearly doubling them from 20 million to 39 million in three years.