Social Media Programs Manager
Delta Dental Insurance Company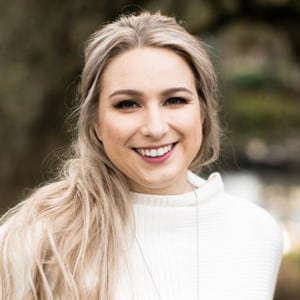 In her short time at Delta Dental, Heather Soldonia has jump-started the insurance company's social media presence, which has resulted in growth in its follower base and engagements on social channels.
When Soldonia started at Delta Dental, the company, which is over six decades old, had no digital footprint; however, with Soldonia leading the charge, that has changed dramatically.
Soldonia has developed a social strategy focused on the customer experience that integrates almost all lines of business (such as social recruiting and social selling), and in less than two years, she has converted Delta into a social business.
She also initiated a popular employee advocacy program, which has a higher employee participant rate and has higher engagement rates than platform benchmarks.
With Soldonia at the helm, the program produced almost a quarter of a million dollars in annualized earned media value. In addition, job applications through LinkedIn spiked more than 2,000% and brand messages on social media collected over six times the number of organic impressions.
Soldonia is in charge of an expanding social media team, which oversees paid social campaigns, social listening and crisis monitoring.
"Heather Soldonia has put social media on the Delta Dental enterprise map almost single-handedly," says Michael Hankinson, chief legal officer at Delta Dental of California. "She came in with a tsunami of ideas, energy and passion for her work. She knows the space, knows what works and knows how to leverage social media to optimize Delta Dental's value proposition and identity."