Talent Marketing Digital Content Strategy Lead
Capital One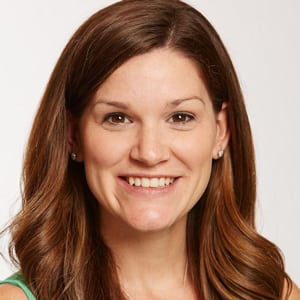 Jamie Dorrough has increased Capital One's social brand presence, and in only two years, has built its talent marketing digital and social strategy—creating a steady digital brand presence on a number of platforms.
Dorrough uses six content pillars to advance Capital One's careers storytelling. She has seen the power of associate storytelling in driving engagement, and it has become a linchpin of Capital One's overarching Talent Brand strategy.
Dorrough's extensive library of stories, told from the first-person associate perspective, helps prospective candidates get an authentic look at what it's like to be a Capital One associate.
With her leading the charge, Capital One's video storytelling has driven engagement rates as high as 400% over its benchmark. Dorrough has also increased Capital One's social brand presence, successfully launching a Careers channel on Instagram, and has initiated its #LifeAtCapitalOne associate engagement strategy, which powers demand from associates to become "Capital One famous."
Dorrough got started at the "What's in your wallet?" brand in 2010, working as  a brand relationship manager. She subsequently held two other positions before assuming her current post in August 2016.