Associate Creative Director
Moxie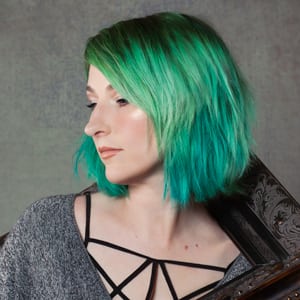 With Moxie's Jennifer Barclay leading the charge for Arby's, the fast food brand has seen its social media content engagement surge, leading to a record-smashing increase in sales at its restaurants nationwide.
In order to achieve those results, Barclay focused on her target audience's interests instead of their demographics. With Arby's looking to attract a younger and more diverse customer base, a spotlight was shined on video games, movie releases and TV premieres.
Barclay saw that brands aren't necessarily competing with other brands for consumers' attention on social media; rather, they are going head to head with news feeds loaded with hobbies, family and friends. With that in mind, Barclay knew the best route was to focus on her target demographics' interests and to take part in the conversation du jour of geek culture.
As part of the push, Arby's food was literally used as a canvas—Barclay and her team created content by hand, utilizing Arby's packaging materials.
The strategy was a huge success, resulting in a social media content engagement increase of 200% in just a few months and overall net sentiment shot up to +56% — an all-time high.
Beyond her work for Arby's, Barclay has also developed the world's first interactive virtual reality game and constructed costumes for Dragoncon.
Barclay began working at Moxie in 2011 as a designer. She then became a senior designer, art director and then ascended to the role of associate creative director at the Atlanta-based company in August 2016.