VP of Global Marketing
Mack Trucks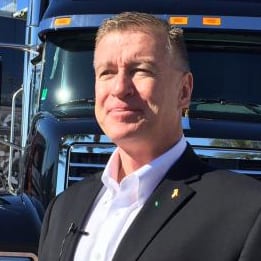 Thanks to the efforts of Mack Trucks' vice president of global marketing John Walsh, the company successfully launched Anthem, a new highway truck and Mack's first highway product in 15 years.
Founded in 1900, Mack Trucks, one of America's business to business heritage brands, has long kept its focus on a personalized customer experience. And that's exactly what Walsh set out to provide in launching Anthem.
Walsh used, as one coworker noted, an "innovative, efficient and personalized strategy to propel the Anthem into the marketplace."
To make Anthem top of mind, Walsh invested in appealing social content that resulted in Mack's social following growing by an impressive 40,000 users.
To help with marketing efforts, Walsh recruited several influencers: NFL player Khalil Mack, country music star Steve Moakler and actor Channing Tatum. Their YouTube videos have amassed more 600,000 views.
Walsh also requested customer input in exchange for an opportunity to get free Google cardboard virtual reality sets. In all, more than 6,000 interested buyers responded.
To keep tabs on social and digital activity, Walsh utilized Oracle Eloqua and Oracle Social Cloud, building out profiles of 175,000 potential customers. Based on these interactions, Walsh's team attracted the attention of prospective buyers with personalized content, transporting them through the sales funnel.