Corporate Social Media Lead
Cisco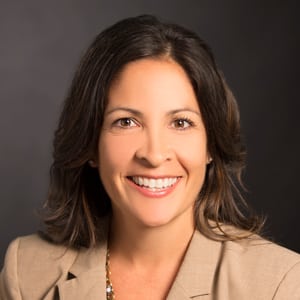 The leader of Cisco's corporate social media team, Joie Healy has been called a visionary and mentor who drives strategic direction and produces wide visibility for her team and Cisco overall.
A veteran of broadcast news, Healy utilizes lessons learned in that field as she leads her team in the creation of engaging and relevant content, sharing stories that position Cisco as an industry thought leader. She also oversees and grows Cisco's numerous social media channels.
When Cisco announced it would unveil intent-based networking solutions constituting a big breakthrough in enterprise networking, Healy developed a social plan featuring several elements for launch day all the way through Cisco Live, which is one of Cisco's biggest events.
A number of live tweets inundated Cisco's corporate handles on launch day, giving the audience a direct look at the big announcement. At Cisco Live, Healy set up and managed a Facebook Live with Rowan Trollope, Cisco's SVP and GM of applications. Healy also assisted in designing new creative graphics for the event and oversaw a total takeover of the Cisco Newsroom site.
Since she came onboard at Cisco five years ago, Healy has worked on a number of Cisco's big partnership announcements, including its Apple Partnership at Cisco Live 2017 and the Google Cloud Partnership at Partner Summit 2017. Healy's strategic leadership has assisted the company in magnifying the significance of these partnerships via social and creative components.