Social Media Manager
Seminole Hard Rock Hollywood Hotel & Casino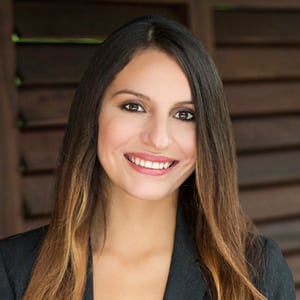 With Katherine Schober as its social media manager, the Seminole Hard Rock Hollywood Hotel & Casino in Florida has successfully marketed itself as a destination to a variety of different demographic groups.
This includes a focus on the LGBT community—which the casino had virtually no presence in prior to Schober's arrival.
However, with Schober leading the effort, each campaign that has centered on the LGBT community has resulted in positive brand awareness and online sentiment. The Hard Rock was also nominated for a 2017 GayTravel Award in the Casino Resort Category. Thanks to the work of Schober and her team, the casino is living its corporate motto to "Love All, Serve All."
With Wilton Manors—the "Second Gayest City in the Nation," according to the U.S. Census—just 20 minutes away from the Hard Rock, Schober helped build an unofficial team and started guiding marketing efforts.
Schober dove in, managed research and developed a competitive analysis of the LGBT-marketing efforts of other casinos. The Hard Rock also became a member of the gay and lesbian chamber of commerce for Miami and Fort Lauderdale. The hotel/casino is also part of the Harvey Milk Foundation Diversity Honors Gala, which takes place annually on its property.
With the construction of a new hotel tower, the Hard Rock will have a new website—and Schober has ensured there will be an "out" landing page featuring LGBT-supported photography and content. Schober was also behind getting an LGBT-focused photo shoot on the books recently and used real couples in the process.