Social Media Program Lead
Cisco Systems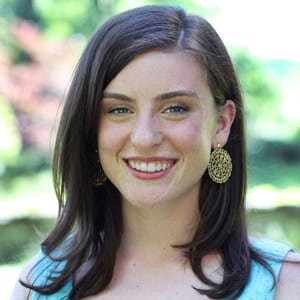 It's been a big year for Cisco Systems' Kelly Taylor, who has been praised as a team leader and an innovator within her organization.
In only one year, she went from being a community manager to a program lead, as she took on projects such as social listening, influencer strategies and marketing/partner trainings.
"Taking the principles I've learned from organic social execution, I am now focusing on different initiatives to better listen and engage with our audiences," Taylor explains.
"Some of my key priorities include leveraging social influencers, creating and driving U.S. event social strategies and improving the U.S. customer experience when interacting with Cisco's social channels," she adds.
Taylor teamed up with colleagues across the organization, using customer and sales data to comprehend her target audience. Taylor listens closely to the audience and then shares appropriate insights with pertinent teams to take advantage of opportunities. This approach has enabled Cisco to be more nimble and tactical across the organization.
Taylor is also overseeing the integration strategy for U.S. events and social—with a goal of training sales leaders and marketing people to propel Cisco's event messages. "We aim to showcase these individuals as thought leaders, allowing us to be more authentic on company social channels while leveraging our thought leaders as experts on their channels," explained a colleague.