Digital Director
Lambda Legal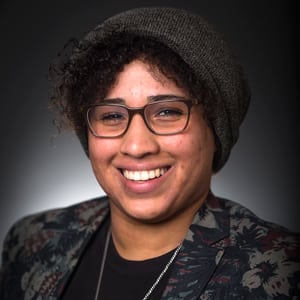 With Kristina Villarini at the helm of its digital effort, Lambda Legal is redefining what a nonprofit can do on the web. Villarini is Lambda Legal's first digital director and her strategies have resulted in millions of impressions in earned media and online—all in less than a year.
Lambda Legal is a group that is dedicated to accomplishing full acceptance of the civil rights of lesbians, gay men, bisexuals, transgender people and people who are living with HIV. And with Villarini's "digital intersectional framework," space was made for Lambda Legal to take on issues not usually deemed to be values of a LGBTQ+/HIV+ nonprofit, such as #NetNeutrality, #DREAMAct and other hot subjects.
She has also led the charge for Lambda Legal to alter the way it does business, as Villarini began the process for Lambda Legal to take Apple Pay in 2018, and launched a digital store. "And she's just getting started," observed a colleague.
Before coming to Lambda Legal, Villarini was the director of social impact for Caring Across Generations; she is also a previous digital engagement manager at GLSEN.