Vice President of Communications, Technology Services
Northrop Grumman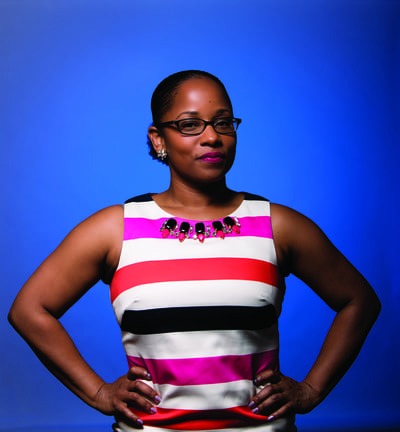 Yolanda Murphy is an award-winning strategic communicator who pushes boundaries to explore innovative ways to achieve success. Yolanda did not launch her career with a plan mapped out – she sought work that inspired her every day, with a focus on making an impact to those around her. What you see on her resume is someone who went from administrative support to the executive suite. What you cannot read between those lines is what brought Yolanda to where she is today.
Tracing her more than 14 year journey in the industry, it was her commitment to continuing education and professional growth, coupled with her non-linear track that attributed to her achievements. The challenges and lessons learned along the way have shaped her into the trusted advisor she is today to a host of executive leaders and the business as a whole. Her leadership and diverse expertise has earned her a seat on the company's Corporate Communications Council, where she contributes to the enterprise strategy, process and procedures for the Communications function.
Yolanda is a storyteller with a sixth sense for strategy and a high-tolerance for calculated risk. Her penchant for stepping out of the familiar has produced award-winning publications and national recognition for her leadership in the corporate promotion of education initiatives for K-12 in STEM. Yolanda is well-versed in developing impactful global communications campaigns across cultural and societal barriers for diverse audiences. Her expertise in building influential campaigns led to near-record media participation on a corporate priority program and has had notable impact on the company's thought leadership position in various product, service and technology arenas.
Despite her calm, cool and sometimes seemingly tough exterior, above all, Yolanda is an introvert with a soft spot for mentoring young women and up-and-coming talent in their pursuit of leadership and leaving a meaningful legacy. As an advocate for professional development, she serves on the Social Shake-Up Advisory Board and is regularly invited to speak to college students, professionals and business leaders about the importance of public image and managing their personal brand.
Yolanda is not all about work. She is passionate about paying it forward and incorporates ways to serve underserved communities into her daily life. When Yolanda is not in the office, you will find her on the sidelines cheering for her three beautiful children, working out or, as an avid foodie, indulging her inner gastronome.