Most Small Businesses Have No Social Media Strategy, Survey Says
By: Miranda Shulman
November 21, 2017
More than half (56%) of U.S. small-business owners don't have an active social media strategy, according to the latest Wells Fargo/Gallup Small Business Index survey. The survey also found that 47% of small-business owners don't even claim to have an active Facebook presence.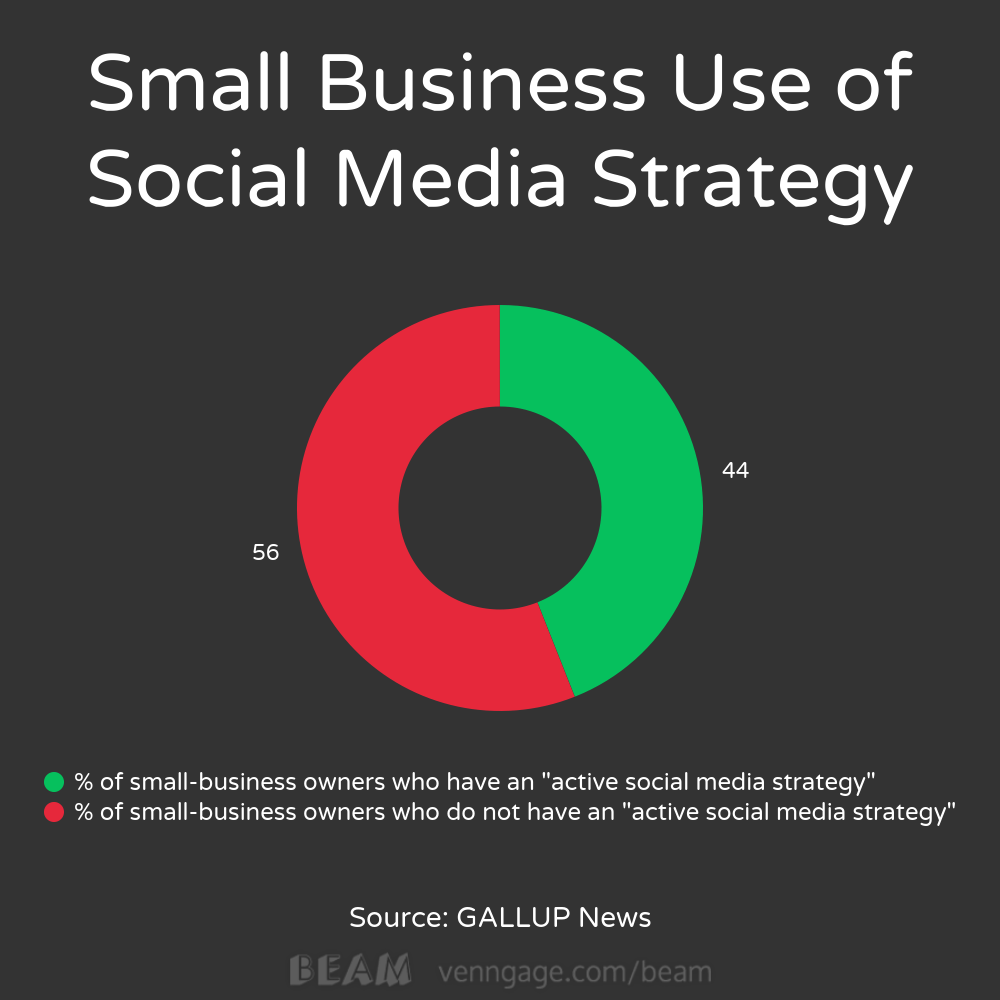 When asked how they use social media in their business, more business owners reported an active presence on Facebook (53%) than any other social media platform, while just a third of owners say they have a presence on LinkedIn.
Yet, the survey also shows that business owners are making digital strides. In the next 12 months, 53% of those surveyed plan to update their websites and 51% plan to increase their online presence through online marketing and social media sites. About a third plan to increase efforts to interact with customers via online or mobile apps, and another third plan to increase their business' e-commerce presence.