Twitter's Nina Mishkin Shares Tips for Timely Engagement
By: Jim Alkon
June 26, 2018
Many PR professionals, marketers and social media strategists understand the power of Twitter to place their brands in the spotlight and strengthen connections with their audience. The question is how to do it. In her Aug. 10 session at PR News' Social Media Summit in San Francisco, Nina Mishkin, brand and content strategy lead at Twitter, will provide a Twitter road map for brand success.
Mishkin is responsible at Twitter for developing content strategies with brand and agency partners and helping marketers build insights-based content strategies that drive brand and business value. Here she offers a few takeaways she'll develop further in her session "How to Win the Moment (and the Customer) on Twitter."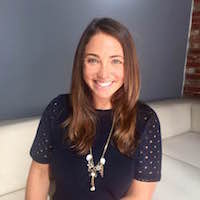 Catching lightning in a bottle versus a set strategy: "We all aspire for that magical moment where a tweet takes on a life of its own and becomes part of the cultural conversation," Mishkin says. "We see that happen to people and brands every day."
She says that's because people come to Twitter to see and talk about what's happening. That result is a combination of art and science. "The smartest brands understand Twitter is incredibly influential in shaping culture," she notes, "and that is because of our influential audience. Twitter is not about 'look at me.' It's about 'look at this.' Look at this breaking news. Look at this new song. Look at this game-winning shot."
According to Mishkin, brands understand that the flow of those cultural conversations are a part of Twitter every day. They combine organic conversation with promoted messages in their strategy so they know when to pull the levers. She cites Wendy's, in particular, as true to its voice, and that the brand is creative and strategic about launching new campaigns on Twitter.
"Our research shows the No. 1 reason people come to Twitter is to discover something new and interesting," Mishkin says. "People come to Twitter in a discovery mindset, and this leaned-in mentality is more desirable for advertisers. And the advertisers that listen to their audiences—and read their tweets—know how to make the best connection."
The role of videos and images: "The Twitter timeline moves quickly, so videos, GIFs and rich media really pop on the platform, especially versus text," Mishkin says. "And because people are more attentive and leaned in on Twitter, video ads have proven to be two times more memorable than the same creative on other platforms."
She reports that this trend is not slowing down: "Video views have nearly doubled over the past year, and video is our top revenue-generating ad format, accounting for more than half of our ad revenue."
Engaging with your audience: "The unique power of Twitter," says Mishkin, "is that anyone can start a conversation with any person, be they an influencer, celebrity or brand. In fact, 82% of people actively engage with brands on Twitter, so they want to hear from brands." That represents a great opportunity for brands to "humanize themselves and create connections with their consumers." She cites Delta Air Lines conducting its customer service in private direct messages or Target implementing public celebrations of brand loyalists.
Targeting specific audiences: Mishkin notes that Twitter is "the largest collection of public human thought, and its open nature makes it easy to see what consumers are interested in." This allows brands to reach people based on interests and behaviors. "We go beyond age and income to enable targeting of pain points, passion points, need states and more," she adds.
Here are just some of the many different signals one can target against: interests, affinities, mood, mindset and even emojis. "The power for brands is to leverage these targeting capabilities to create a relevant connection with various audience groups, in real time," she says. "By matching creative to various signals, the brand's tweets feel personalized and become that much more meaningful and impactful to forge true brand loyalty."
Not seeing enough results? It helps to have realistic expectations about the results companies hope to achieve with Twitter. "Knowing what your audience cares about and tweets about is the key to adding value—put them first, Mishkin advises. "That exchange can come in the form of entertainment or information, but it is imperative that brands deliver some kind of meaningful end result." Mishkin recalls when Heinz was launching a new flavor, Mayochup (a combination of mayo and ketchup), and they polled people on Twitter to get their opinion first. "Within days they got to nearly 1 million votes, way beyond their 50k goal," she said.
The best way to build followers:
Join the conversation: "If you are a company that sells cookies, have a content strategy for #NationalCookieDay. Don't miss the easy lifts like social holidays, and thank people with great content they will want to engage with," she says.
Ask them: "Use a carrot to get them in the door. Try a contest or a hashtag off of Twitter with a call to action to follow on Twitter."
Use your insights: "Understand why your audience followed you in the first place, using Twitter Analytics. And don't be afraid to experiment and see what pops."
Promote your brand: "We always say the Twitter feed is for current customers, and promoted content is for future customers. Target people you think are customers who should be following you, or find new fans."
Tips on the use of hashtags: The best hashtags, according to Mishkin, are "authentic to a brand's voice and messaging, easy for consumers to remember and used consistently across a campaign. Put yourself in the shoes of a consumer by asking: 'Would I use this?' 'Does this hashtag make sense?' 'Is it connected to the brand?' Also, remember—fewer, ownable hashtags will add more impact in your tweet."
Can a brand ever really stand out? "Whether you are a small challenger brand or the biggest media company in the world, Twitter is like the world's biggest microphone, and brands that invest their time in using Twitter often get to be the emcee of the cultural conversation," says Mishkin. Referring to a brand like Moonpie, she notes that they have an outsized impact on Twitter and are a huge brand voice. "So many people have been introduced to this hundred-year-old brand through their brand personality on Twitter," she says. "On any given day there are many moments brands can use as context clues to deepen their relationship with consumers. We work closely with our brand partners to help them capitalize on those key moments."