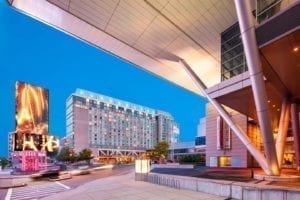 425 Summer St, Boston, MA 02210
Located less than three miles from Boston Logan Airport, The Westin Boston Waterfront sits in the vibrant Seaport District, steps from downtown attractions. Explore the city or enjoy an evening of relaxation at our hotel two blocks from the Boston waterfront.
A room block is available for The Social Shake-Up Show attendees.

Room Rate = $299+
Booking Link
Be sure to book by August 21, 2020 to secure your discounted room rate!
COVID-19 PRECAUTIONS. We are keeping the health and safety of our attendees top of mind as we prepare for a successful Social Shake-Up Show. We are pleased to report that we continue to see attendees and sponsors sign up every day.
We have been working closely with all venues to coordinate increased disinfection efforts, deployment of hand sanitizer stations, frequent re-cleaning of high traffic areas/surfaces and other safety precautions before and during the Social Shake-Up Show. We continue to monitor the COVID-19 situation via the Centers for Disease Control (CDC) and Massachusetts' Department of Health and Human Safety. Future updates will be posted here.
Travel Discounts: We have exclusive travel discounts with United Airlines and Delta for up to 10% off!
United Airlines: Visit www.united.com and enter your offer code (ZFXK882468) in the Offer Code box when searching for your flights. Agreement Code: 882468 | Z Code: ZFXK
Delta Airlines: Visit www.delta.com, select Book a Trip, click on More Search Options and enter the meeting code, NMSMC in the box provided on the Search Flight page. The Group Ticket Designator, if prompted, is NGKDN.
Receive a 12% discount for airport rides at all eligible SuperShuttle airport locations nationwide.
---
Top Things to Do While Visiting Boston:
Attend the Social Shake-Up Show!
Join other Shakers for networking activities! 2020 activities include an opening reception, Drinks with Shakers plus opportunities to meet and mingle with your favorite speakers!
Walk the Freedom Trail
Faneuil Hall Marketplace
Boston Public Gardens
The Lawn on D
Fenway Park
Boston Tea Party & Ships Museum
Institute of Contemporary Art
Enjoy  delicious New England seafood at the hottest restaurants in Boston
And more!
The concierge at the Westin Boston Waterfront will be happy to assist you in arranging activities that will help you make the most of your stay!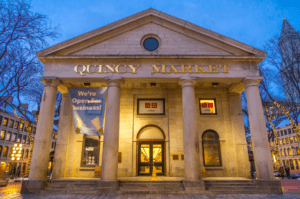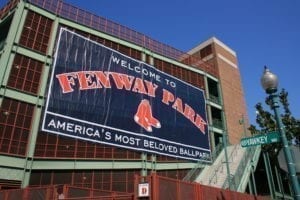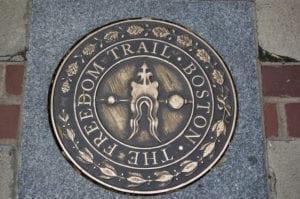 ---
FAQs
What is the Social Shake-Up?
The Social Shake-Up is a three-day conference designed for the marketers, communicators, content creators and business leaders who are helping to shape the social strategy at their organizations. These social media trailblazers attend The Social Shake-Up to focus on the ever-changing digital landscape, and to grow their social business skills.
How can I become a sponsor?
A limited number of event sponsorship opportunities are available for this three-day event. Please contact Publisher Tom Larranaga at TLarranaga@accessintel.com to book your spot.
How can I become or suggest a speaker/panelist?
To be considered, please email Sophie Maerowitz.
How do I register?
You can register online on our secure site. If you have any questions or concerns, please call or email our Client Services team at 800-777-5006; clientservices@accessintel.com.
What is included in the registration price?
Registration includes continental breakfast, access to all sessions, lunch, break beverages/snacks, a workbook and access to speaker presentations.
What kinds of payment do you accept?
We only accept credit card (AMEX, Visa, MC) and check (must be received 10 days prior to the event) via our online registration. Register here.
What if I have a discount code?
Only one discount code can be honored, and only the first discount code used can be honored. Please note that discount codes are only good on NEW REGISTRATIONS. Discount codes cannot be applied to a registration that has already been processed and price adjustments are not available.
I'm part of the media, how can I get a complimentary pass?
If you're interested in becoming one of our media partners and/or attending to cover the events, please submit your request to Client Services at clientservices@accessintel.com. There are very few spots available and due to the high volume of requests, only those chosen to attend will be notified.
I am registered, but cannot attend. Can I cancel or transfer my registration?
You may substitute another individual in your place at no extra charge, but we do not refund registrations. That is stated in the registration confirmation message. If transferring, please forward the information to Client Services at clientservices@accessintel.com.
I have a question about the Social Shake-Up that I did not find here. What should I do?
Email questions to Client Services at clientservices@accessintel.com.